Welcome to (International Stories). In this story, we will discuss The Great Act of a Mother and Characteristics of a Good Mother. Thoroughly reading this history. I hope you can understand it. And I also will explain Good Mother from the Islamic point of view.

The Great Act of a Mother and Characteristics of a Good Mother
Short and sweet quotes for Mother's Day:
My mother is a living miracle, said I.
"A mother knows what a child does not say," someone once said. — …
"Our moms are needed by the world."
"A mother's hug lasts long after she lets go," the saying goes.
Nothing is as sincere as a mother's kiss, according to —.
Life "began with waking up and appreciating my mother's face," as the saying goes.
We will discuss the "The Great Act of a Mother and Characteristics of a Good Mother" by following history of great mothers.
This is a woman about whom history does not tell us much, but her words on a special occasion have been preserved in history in such a way that it is impossible to forget them.
Queen Aisha Umm Muhammad is the Great Act of a Mother. Spain was ruled by Muslims for seven hundred years, but civil wars and foreign invaders reduced the size of the country until Muslim rule was confined to Granada.
At that time the ruler of Granada was Abu Abdullah.
This ended the rule of Granada under a treaty. When Abu Abdullah was leaving Granada, he went out of the city and stood on a high place and looked at Granada. A cold sigh came out of his throat and tears filled his eyes. At that time, his righteous, honorable and brave mother Queen Aisha Umm Muhammad was also with him. He said these historic words.
"The kingdom that could not be protected like men, did not shed tears like women."
The place where Abdullah breathed his last sigh is still known in Spain as "The Last Sigh of the Barbarian".
(Mother of Sir Syed Ahmed Khan)
Aziz Nisa Begum was the mother of the 19th century Muslim reformer Sir Syed Ahmad Khan. Your mother was a respected member of the court of Nawab Debir-ud-Dullah Amin-ul-Mulk Khwaja Fariduddin Ahmad Bahadur Shah. Aziz-ul-Nisa's husband's name was Mur Taqi. You did not get much education. She had the opportunity to read only the first books of the Holy Quran and Persian, but she was a very intelligent, bright minded, polite, wise, compassionate, moral and virtuous lady.
You gave Sir Syed his early education at home. You were very strict about manners. Once when Sir Syed was eleven or twelve years old, he slapped a servant for some reason. Sir Syed was severely punished for this and after three days of hiding outside the house at his aunt's house, he was released after the servant apologized.
Even when the children of Aziz-e-Nisa have became young, do not remain oblivious to the welfare of your children.
She used to correct them as much as possible and give useful advice. Once a friend of Sir Syed got angry and stopped coming to Sir Syed's house. On this, Aziz Nisa Begum said to Sir Syed that if he does not come, you should keep going to his house. Once someone was favored by Sir Syed and he repaid him with evil. Then Sir Syed found evidence against him. When Sir Syed intended to punish him in court, his mother forbade him and asked him to forgive her and leave the matter to Allah.
You were a very intelligent woman. When your father resigned from the ministry, Maharaja Ranjit Singh sent him a message to take him into his service and also sent a sum of thirty thousand for traveling expenses. All advised to accept this offer for the punishment of Aziz-Nisa. Aziz Nisa said that we live under the rule of English and you will do Ranjit Singh's job no matter what happens tomorrow, it is not appropriate to do your job.
You are old anyway. Your father was affected by these words and he resigned from Ranjit Singh's job.
She was very kind. You had dedicated a part of your house for poor and abandoned women. An old woman living there, Zebin, fell ill and once fed her a precious potion. He had great devotion to Shah Morus Dehlvi.
She trusted only in Allah and was away from superstitions. In the war of independence of 1857, you had to suffer a lot. You spent several days in a cell, hungry and thirsty, with only one woman in your company. After many days, Sir Syed finally put them in the mail car and took them away. Meanwhile, women in Delhi were dying of hunger and thirst in their homes and there was no comfort for them.
Sir Syed then took you to Meerut.
After going to Meerut, Aziz Nisa fell ill. During her illness, all her sons and their descendants in different parts of the country came to her. She met everyone and then passed away after making a will.
Many of your advices were remembered by Sir Syed and he often repeated them. The path you showed to Sir Syed Ahmed in the light of your training, he stuck to it all his life and made his name and that of his parents bright in the whole world of Islam.
Allama Iqbal's mother was the great woman who gave birth to this righteous man who breathed new life into the dead body of the Muslim Ummah with his stirring poetry, showed new light of hope in the darkness of despair, gave love to the youth. Familiarized with the pleasure of sensuality, taught the lesson of selfishness and shook the foundations of Western civilization and philosophy.
Allama Iqbal's father Sheikh Noor Muhammad was married in a Kashmiri family of Mauza Sambarial District Sialkot. His wife and mother Iqbal's name was Imam b. Everyone called Imam B. "Sabji". She was illiterate. She only knew the prayer which she performed regularly. Despite being illiterate, she was a woman of great understanding, insight and resourcefulness.
She used to settle family disputes amicably and was very popular among the women of the neighborhood.
Beji could not see anyone in trouble due to her natural beauty and kindness. It was their policy to help the poor but in such a way that no one would know about it. Another method of theirs was that they would take three or four girls of ten or twelve years of age from the poor families of the neighborhood and become their sponsors.
She taught them about household affairs, taught them sewing and embroidery, taught her daughters-in-law besides reading and writing religious education. Then, seeing a suitable relationship, she gets them marry. As long as those girls remained in their custody. She took care of them just like her own daughters and sent them off like daughters even at the time of marriage. After marriage, those girls come to him like daughters come to him.
Iqbal's mother died on November 9, 1914 and was buried in Imam Sahib's Quristan. Coincidentally, November 9 is also his birthday, so Iqbal was 37 years old at the time of his mother's death, yet he felt his mother's death in the same way that a young child feels. All childhood memories and jokes were associated with mother. You were deeply traumatized and were heartbroken for several days.
Once in front of Abdul Majeed Salik, he said that when he used to go to Sialkot, his mother used to say in surprise. My earring arrived. I so used to consider myself to be a little child in front of them. He has expressed this sentiment in his poem.
We come down from the heights of life
In the company of the mother, the child remains simple
Regarding his mother's death, Iqbal wrote an eulogy on Maharaja Kishan:
"Ah, man is so good at hiding his weakness.
Helplessness is called patience and then he attributes this patience to his courage and independence. But this accident has caused a severe change in my heart and mind. For me to be interested in the affairs of the world and to want to grow in the world was only because of my mother. Now this situation is waiting for death. In the world, death reaches all human beings and sometimes human beings also reach death. The current state of my heart is that it does not reach me, somehow I will reach it.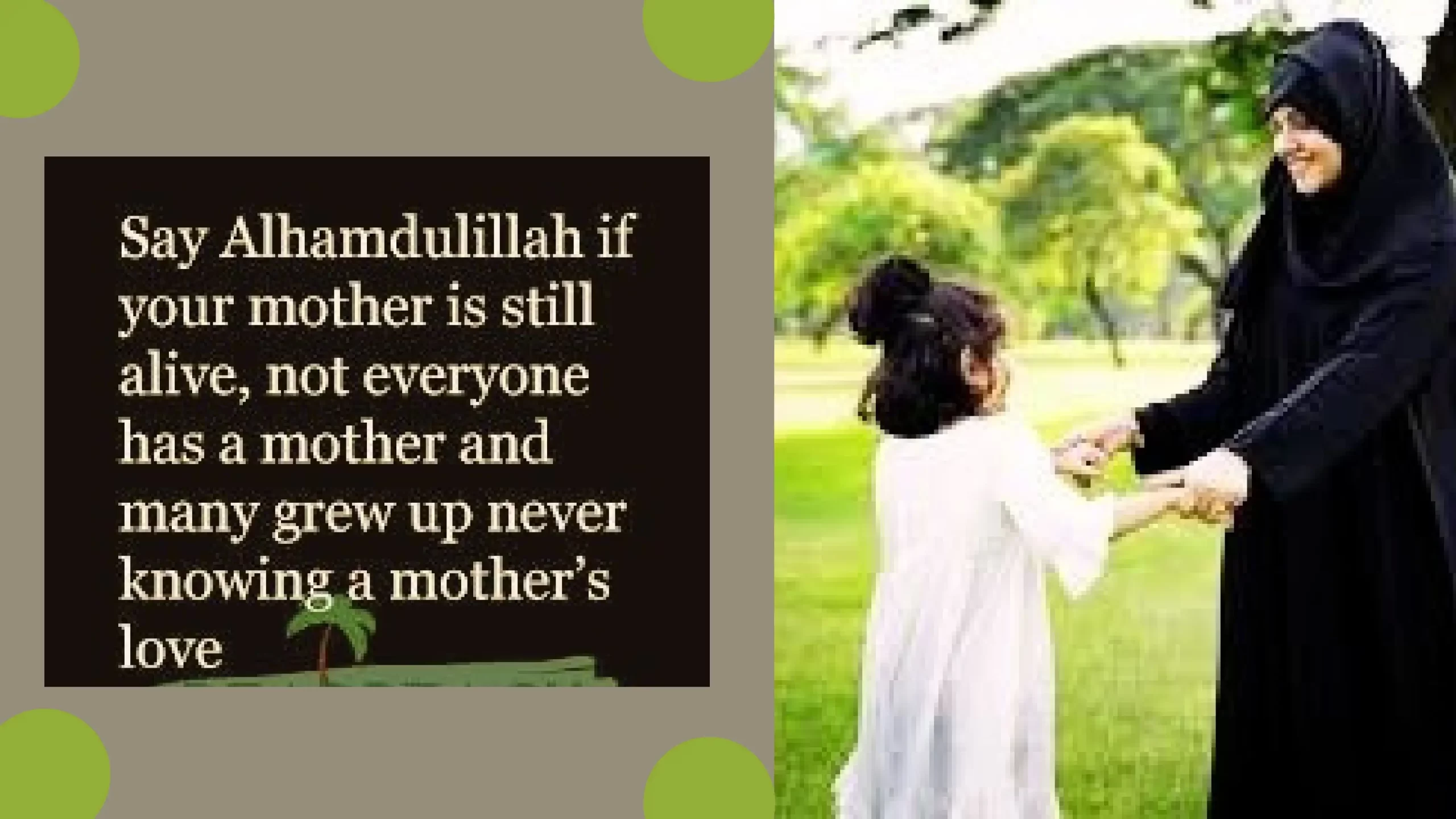 Mithi Bai
Mithibai, the father of the nation, the founder of Pakistan, Quaid-e-Azam Muhammad Ali Jinnah, was the mother of Ms. The effect of your training was that Quaid-e-Azam grew up and changed the course of world history and put the idea of a separate homeland of Muslims into practice and presented it to the whole world in the form of Pakistan.
Your name was Grami Shireen Bibi. His marriage with Jinnah Poonja took place around 1874 in a village Dhafa near Junod in the southern region of Thiawar.
Shireen Bibi belonged to this village.
You were a tall, fair-skinned and beautiful woman. When Jinnah Poonja brought her home in marriage, her in-laws lovingly nicknamed her "Methibai" after seeing her beauty, cheerfulness, and politeness.
Strong, cheerful and beautiful girls were called sweet in this house. Coincidentally, this nickname was also the same as his real name Shireen, so his nickname became famous in the whole family and "Methi" was shortened to "Mithi" due to frequent use and became his future name.
A few months after the marriage, Poonja Jinnah moved to Karachi with Mithibai to set up his own separate business. In Karachi, he rented a house on Newnham Road in Kharadar. Since this area was the center of business during that period, it was from here that Pooncha Jinnah started his business under the name of "Jinnah Poonja & Co."
On December 25, 1876, in this house on Newnham Road, Mithi Bai gave birth to a son who was to go on to earn the title of Father of the Nation. According to family tradition, the child of Pahluti was named Muhammad Ali by the child's maternal uncle Qasim Musa. This was the first time in Jinnah Poonja's family that a purely Islamic name was suggested for a child.
On the insistence of Mithi Bai, the ritual of Quaid-e-Azam was performed at the Dargah of Hasan Peer located in Aqeeqah Junod.
It was also the first occasion that a child's aqeeqah ceremony was performed in a purely Islamic manner in this family, otherwise before that, the holiday ceremony was performed in a Hindu manner. Hindus believe that on the sixth day of a child's birth, a goddess named "Chathi" comes to him, who records the destiny of the child. As if according to them, this goddess is the scribe of destiny.
Therefore, on that day, near the child, a beautiful colored pen with saffron light and a chopri, i.e. Bhi, were kept so that the destiny of the child would be written in a very good and happy color. After seeing the Hindus, the Muslims also adopted the ritual.
Later seven more children were born to Mithi Bai. Among them were three sons Ahmed Ali, Bande Ali and Bachu while daughters were named Maryam, Rehmat, Fatima and Shireen Bai.
Mithi Bai loved all her children, but Muhammad Ali Jinnah received more attention as he was the eldest child. Mithi Bai often used to say that my son will grow up and make a lot of name and achieve some feat. Although mothers often say such things to their own children, the reason for Mithibai's belief was that an astrologer had told her mother during the childhood of Quaid-i-Azam that the child raised in her lap would be a normal child. It will not be like that, but it will grow up to become a great person and will be called the uncrowned king of India.
This prediction was imprinted on the hearts of Mithi Bai and her husband.
Although Quaid-e-Azam was not much interested in writing and studying in his early life and was more interested in other activities, yet Mithi Bai did not give up her belief and continued to express the same certainty that Mir Muhammad Ali was one or the other. Rose would become a great man. Perhaps it was the influence of his belief that reached the soul of Muhammad Ali and later he earned an invincible place for himself in history.
Quaid-e-Azam did not get the chance to spend much time under his mother's shadow. At the age of fifteen, when he left for England for higher studies, he did not have the fortune to see his beloved mother on his return. In 1895, he passed the bar-at-law examination and in the same year his mother died. Before leaving for England, Mithi Bai said these farewell words to her son:
"My son! I can't bear to see you apart but I am sure this trip will help you grow into a big man.
I have been seeing this dream all my life.
"Muhammad Ali Al-Wadaa! God will protect you. God willing, my wish will surely come true. You will surely become a big man and I will be proud of you."
One can imagine what effect these last words of his mother must have had on Quaid-e-Azam. We need look no further to find proof of this. Pakistan is a living testimony of this in front of our eyes.
Mother Hazrat Abdul Qadir Jilani may God bless him and grant him peace
Sayyida Fatima is The Great Act of a Mother and Characteristics of a Good Mother.
She was the mother of Hazrat Abdul Qadir Jilani. She was a very pious, obedient, ascetic and godly woman. He got married with Abu Salih Janigi Dost. He was also a very pious elder. His marriage to Sayyida Fatima took place after going through a severe ordeal, which, though interesting to mention, is beyond the scope here.
Hazrat Abdul Qadir was born in 471 AH. Hazrat Abdul Qadir was still young when he lost his paternal shadow. Sayyida Fatima took great courage and patience in raising him and trained her four or five year old son thoroughly and exhorted him to always speak the truth in such a way that Hazrat Abdul Qadir Jilani imprinted it on his heart forever. .
The effect of this image was that at this young age, Sheikh Abdul Qadir Jilani made him his subordinate by telling the truth in front of the leader of the bandits and forced him to repent.
Sayyida Fatimah did not hesitate to send her poor liver to remote areas for higher education. History is silent about you when and where you died but there is no doubt that you were one of the best mothers in the world.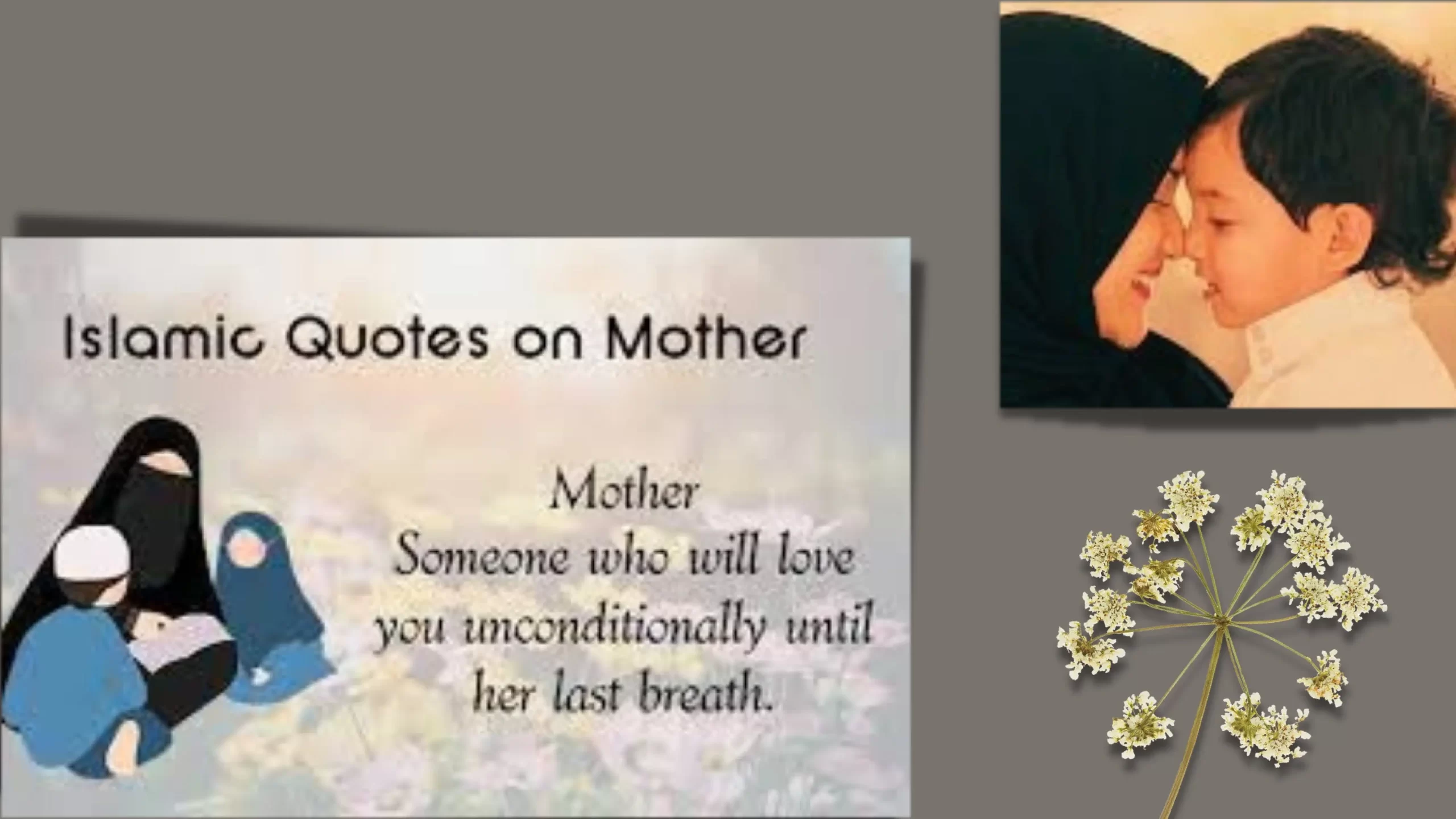 Aman Bi Ruqiya Begum was the mother of Maulana Syed Abul Ala Maududi and the daughter of poet Mirza Qurban Ali Beg Salik, a contemporary of Mirza Ghalib. She was born in 1872 and was married to Ahmad Hasan Maududi in the decade of 1890. At that time Ruqia Begum was young while her husband Syed Ahmed Hassan Maududi was forty years old. Ahmed Hasan had three children from his first wife.
Imam B. gave him the love of a mother. Amma B belonged to a religious family. After marriage, she had to face very difficult situations. Her husband Ahmed Hasan was delicate but strict. He would get angry at the slightest thing. Aman B understood his mood and started adapting herself to his mood. Allah gave the first son and named him Abul Khair.
Amma Bi Ruqiya Begum is the Great Act of a Mother and mannerism of a Good Mother.
On September 25, 1903, she gave birth to a second child and named him Abul Ala. Until then, Ahmad Hassan was practicing law in Nigabad (Deccan) but he was attracted to Mujahidah and Riazat. Camped at Arab Sarai at some distance from Delhi. Lived for three years on dry bread and boiled greens. He turned his back on the whole world, but on the advice of his mentor, he started practicing again in Delhi, but he never took false cases.
For this reason, they continued to live alone. In these circumstances, Ama B fully supported them. However, she was simple in nature. If they had money for household expenses, they would also distribute it among the poor and needy of the neighborhood. He saw prosperity and poor days and remained patient and grateful in every situation.
He continued to observe prayer and fasting till his last age and never gave up the duties and obligations. She used to get up and worship even at night.
Syed Ahmad Hasan died in 1920 and he spent 37 years of celibacy after that. During this period, he showed great patience and steadfastness and religious dignity. It was his simplicity that he always stayed away from luxurious clothes.
In the last ten to fifteen years of his life, he even stopped wearing new clothes.
The nature was dominated by contentment so much that it used to be satisfied with the smallest thing. She had a habit of eating leftovers when everyone had finished eating. You had no appetite for spicy foods. Maulana Maududi says that when he was in Hyderabad, six or seven donkeys loaded with melons passed in front of his house.
Aman B bought melons after fixing the price and distributed them in all the neighborhood.
Once they find that a borrower does not have the money to repay the loan while the borrowers are demanding repayment. Ama B secretly went to their house and gave them enough money to repay their debt. She used to meet the needs of the needy by taking loans.
In 1944, Amma B came permanently to her son Abul Ala. On Amam B's wish, Maulana reserved the house in front of the house for him. There Amabi arranged the teaching of the Holy Quran in such a way that apart from Dar-ul-Islam, girls from nearby villages also started coming to him for reading. Mother B used to go out from time to time and go from house to house and tell women about the need and importance of religion and make their daughters their disciples.
He had a passion for teaching the Holy Quran throughout his life. He lived in Hyderabad, Dar-ul-Islam, Pathankot and Lahore, but he continued to teach the Holy Quran to children everywhere.
After the creation of Pakistan, she came to her elder son Abul Khair in Lahore. Here the children of the neighborhood benefited from them. They cook dishes at home and do not forget to send them to the villagers.
Once every year, they also cook Shab Deg and eat together. In 1952, when Maulana Maududi was sentenced to death by a military court over the Qadiani issue, Imam B. showed great patience. Ama B kept calling Maulana Maududi as Manna till the end of the world.
Apart from her grandchildren, other family members also called Amma by the name of Grandmother. She used to address the women of the neighborhood as Kodadadi Amma.
You were also very funny. Your circle of relationships was very wide. Anyone who met you would get to know you very quickly. The number of his sons, sisters, nieces and nephews was so large that it was impossible to count them. In old age, usually elderly people become prone to irritability, but this was not the case with Ama B. You were very friendly and polite.
Even during illness, she used to do something that would make people laugh.
Mother's health was generally good. You did not give importance to minor disorders. In November 1958, you became very ill. You had diarrhea. The pain became so intense that it became difficult for you to even get out of bed. Despite all kinds of treatment, you did not recover.
Hakeem Sharif came to you. When it was reported that he had come, he said that there is no need for any Sharif and rogue. Now it's time to leave. On December 5, Ama B's suffering increased greatly. The digestive system responded perfectly and she died in the middle of the night on December 5 or 6.
Amma was a great lady. You performed the responsibilities of a good daughter, a good wife and a good mother well and the children you trained made a name for themselves in the world.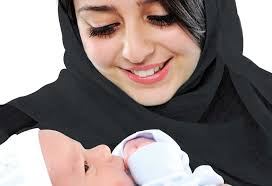 CONCLUSION:
A mother would always provide her kids unconditional love in no matter what. Regardless all their shenanigans, she always unconditionally loves her children. Regardless of her children's age, her affection for them never changes.
The great act of a mother and characteristics of a good mother is a great ability.
As children, we frequently take our mothers for granted, yet without her, life would be meaningless. God gave us a mother as a gift, and we must cherish and care for her. She gives her mothering duties her whole attention and a pure heart.
A mother is always a child's first love and serves as an example for them. One of the many qualities of a wonderful mother is her patience, respect, and unwavering love. In addition to looking for her family and kids, a mother needs to take care of herself as well.
A good mother must teach her children to live life to the fullest, be there for them when they need her, and provide for their physical and emotional needs.
One of the first signs of God's rule in our life is our mothers. Our mothers instill in us a sense of self-assurance and self-belief. Mothers understood from personal experience how crucial it is for adults to have self-confidence if they want their children to be entire, strong, and have a positive self-image. A good mother must teach her children to live life to the beautiful.
FAQ:
Teach her child to enjoy life to the fullest. A decent mother, also referred to as a "Good Enough Mom," tries her utmost to. When her kids need her, be there for them. instill in her child the value of self-worth. Donate love, food, and shelter.
Someone who is loving, compassionate, who looks out for her kids, family, and friends is considered to be a good mother. A good mother strives to improve the lives of everyone in the world. The wellbeing and safety of the kid are also the responsibility of a caring parent. Mothers may be caring in a variety of ways.
My mother is a living miracle, said I. "A mother knows what a child does not say," someone once said. "The world needs our mothers," he said. "A mother's hug lasts long after she lets go," the saying goes. Nothing is as sincere as a mother's kiss, according to —. Life "began with waking up and appreciating my mother's face," as the saying goes. —
"Love is our mother; she gave birth to us." "You know it is the purest love you can find on this world when you gaze into your mother's eyes." "A mother is she who can take the place of all others but whose position no one else can take," said the philosopher Confucius. "Life comes with a mother, not a handbook," someone once said.
Famous Mothers in History of Muslims:
Mary (Maryam)
Amma Bi Ruqiya Begum
Sayyida Fatima, may Allah have mercy on her, Umm Al-Khair
Mithi Bai
Dear Nisa Begum
Queen Aisha Umm Muhammad
Famous Mothers in History: Ancient Through Modern
Josephine Baker. …
Lydia Maria Child. …
Marie Curie. …
Margaret Douglas. …
Eleanor of Aquitaine. …
Elizabeth, Queen Mum. …
Elizabeth of York. …
Isabella I of Castile.
The following are 8 characteristics of a good mother.
Patient.
Respectful.
Strong.
Humble.
Empathetic.
Authoritative.
Supportive.
The numerous qualities of a mother include patience, respect, and unconditional love. A mother is a role model for her children and is always their first love.
Someone who is loving, compassionate, who looks out for her kids, family, and friends is considered to be a good mother. A good mother aspires to improve the world.
To show your children you care as a mother, provide wholesome meals, keep your house tidy, give them clean clothes, read to them, educate them, include them in family activities, and encourage, teach, and play with them. A woman finds satisfaction in raising a kid.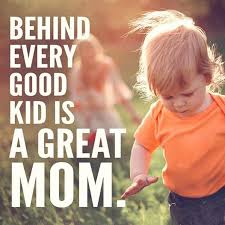 2 Main Categories of Calamities=>
National Museuof Mathematics Interview=>m 
Day of Judgement 3 Major Signs=>
To Make Hair Thicker And Fuller Naturally Home Remedies=>