Welcome to (International Stories) in this story we will discuss the Story of a mother's love – True meaning of a mother. And without a mother our life is. Story of a mother's love – What is the true meaning of a mother? Completely read this story Story of a mother's love – What is the true meaning of a mother?…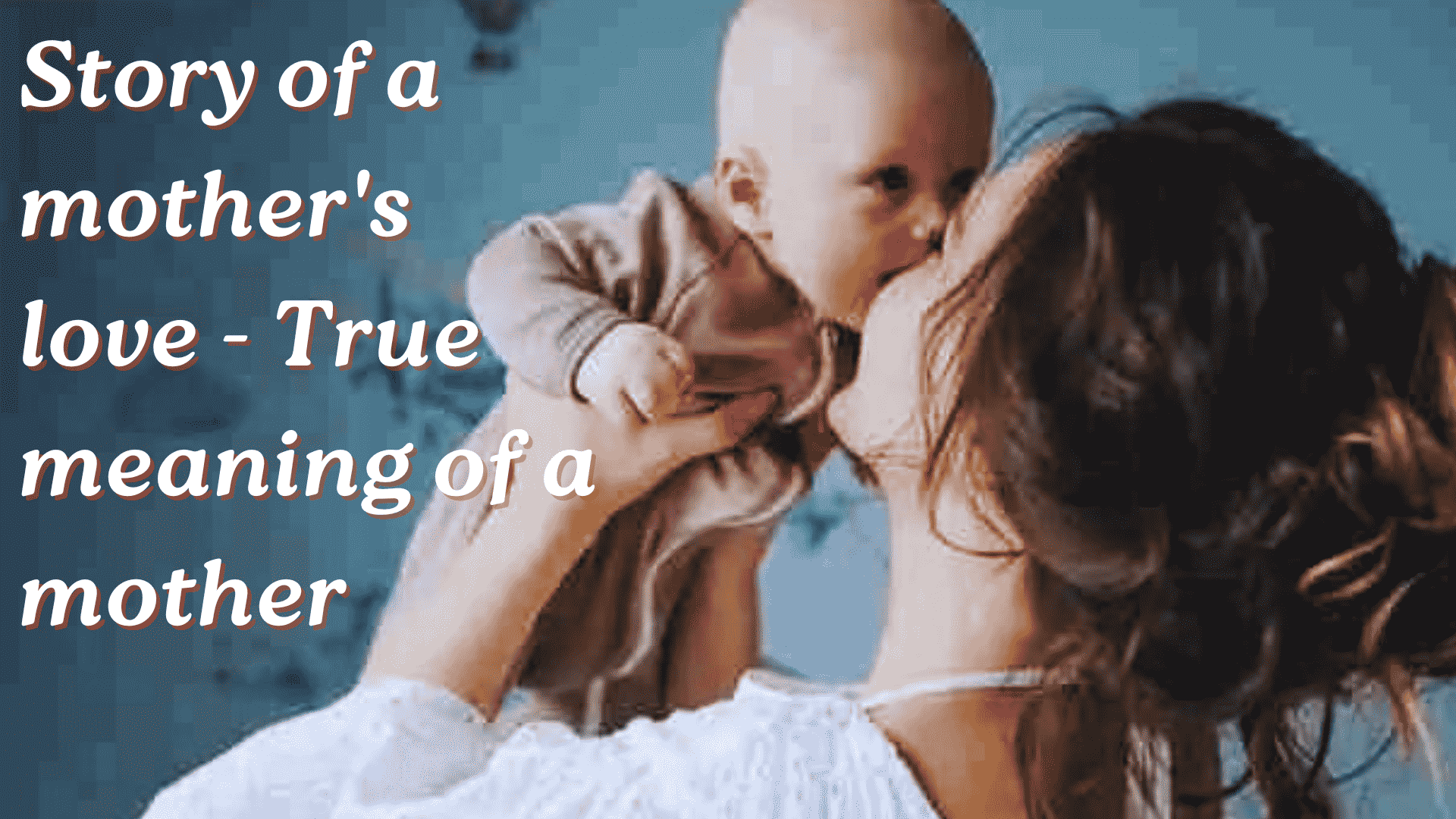 Story of a mother's love – True meaning of a mother
What is the true meaning of a mother?
All relationships are formed after birth, there is only one such relationship on this earth.  which becomes nine months before we are born.
She goes through torment for 9 months. If she falls, she does not fall on her stomach. She falls on her side and breaks a bone. She saves you.
Fresh fruits like strawberries, and oranges.
Fresh veggies like tomatoes, cauliflower, beans, sweet potato, carrots, and peas.
Leafy greens like spinach.
Dairy products like cheese, yogurt, eggs, chicken, and fish.
Oatmeal, Lentils, Whole-grain foods.
How to mother save you?
She only eats that which does not harm us, She suffers even in the greatest pain but does not take painkillers to say that medicine does not kill us, We give her food of her choice, we forbid her to sleep, and she can't sleep on one side of China, she stays awake even in her sleep, 9 months It goes through a torment if it falls, it does not fall on its stomach, it falls on its side, it breaks the bone, it saves you.
She hasn't seen your face yet. People love seeing her face. She loves in absentia. People ask for pictures and select them. No relationship in the world can give an example of this sincerity. He has so much faith in it that he has made it the measure of his love.
After ALLAH, She is the only Mother who hides our faults. In your support, She makes excuses to satisfy your father and surprise you. When we stop eating, She feeds her share. No one cares about you as much as Mother cares for you except ALLAH. ALLAH also got heaven and placed it at the feet of this mother.
A mother imparts to her kid all she has learned, from how to talk and walk to how to lead a happy life. She is also in charge of training a youngster for a better life through discipline and education. A mother imparts her knowledge from the moment she wakes up till she goes to bed.
May Allah grant long life to the mothers of all and may Allah grant high status in Paradise to those whose mothers have passed away.
Amen:
ALLAH rewards goodness
Being a good mother is a deeply personal and rewarding journey, and there's no one-size-fits-all approach to it. However, there are some general principles and practices that can help guide you in your journey to becoming a good mother. Keep in mind that being a good mother is not about being perfect, but about being loving, caring, and doing your best to support your child's well-being and development.
Unconditional love:
Love your child unconditionally. Let them know that you love them, no matter what. Your love and support provide a secure foundation for their emotional well-being.
Patience:
Parenting can be challenging, and it requires patience. Children will make mistakes and test your limits. Staying patient and understanding is crucial for creating a healthy and loving environment.
Communication:
Establish open and honest communication with your child. Encourage them to express their thoughts, feelings, and concerns, and listen actively. This helps build trust and a strong bond.
Set boundaries:
Children need structure and boundaries to feel safe. Be consistent in enforcing rules and consequences, but also be flexible when necessary.
Be a role model:
Children often learn by example. Demonstrate the values, behaviors, and ethics you want your child to adopt.
Spend quality time:
Make an effort to spend quality time with your child. Engage in activities you both enjoy, whether it's reading, playing games, or simply talking.
Support their interests:
Encourage your child's interests and passions. Provide opportunities for them to explore and develop their talents and hobbies.
Balance work and family:
Strive to strike a balance between your work and family life. It's important to be present for your child and prioritize their needs.
Take care of yourself:
Self-care is essential. As a mother, you need to be physically and emotionally healthy to provide the best care for your child. Don't hesitate to seek help or support when needed.
Foster independence:
Allow your child to make age-appropriate decisions and learn from their experiences. This helps them develop self-confidence and independence.
Encourage resilience:
Teach your child how to cope with challenges and setbacks. Let them learn that failures are a part of life, and that they can bounce back and grow from them.
Be nurturing:
Show physical affection, hug your child, and tell them you love them. Nurturing touch and words of affection are important for emotional well-being.
Stay informed:
Keep learning about child development, parenting techniques, and other relevant topics. Staying informed can help you adapt to your child's changing needs.
Seek support and advice:
Don't be afraid to seek advice or support from family, friends, or professionals when you encounter challenges. Parenting can be difficult, and it's okay to ask for help.
Stay flexible:
Parenting isn't a one-size-fits-all endeavor. What works for one child may not work for another. Stay flexible and adjust your approach based on your child's individual needs and personality.
Remember that every child is unique, and there's no perfect formula for being a good mother. What's most important is the love, care, and effort you put into nurturing your child's physical, emotional, and intellectual growth. Being present and supportive goes a long way in raising a happy and healthy child.

Conclusion:
This story was written only for just Motivation,  Sadqa-E-Jarea, and Dawah's work. Not our purpose to waste your precious time. Your time has more important to us. Thanks for taking the time for reading this. Reading it Story of a mother's love – What is the true meaning of a mother?  Good luck and have a good day.
What is Mom's life?
MomLife's mission is to facilitate community-based connections between moms of all ages and stages and God.
FAQ:
Who is the most important person in my life?
Many people respond that their kid, parent, spouse, or other close relative is the most significant person in their life. But YOU are the true solution! The most significant person in your life is you! The majority of us were brought up to think that prioritizing ourselves is selfish.
It is a gift to have a mother in our lives. Mothers perform many different duties for their children, from giving birth to raising them and integrating them into society. Mothers are children's first instructors, role models, and advocates. Everyone agrees that motherly love is unparalleled.
Who is a mother in simple words?
The person who gave birth to you is your mother. If someone raises you as if she were this lady, you can also refer to that person as your mother. You may address your mother as "Mother."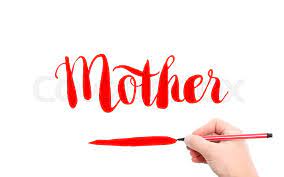 What inspires me about my mother?
I've learned from my mother that adversity can be conquered and that a struggle worth fighting can be won. She has taught me more than any book could ever hope to. She provides me with a motivating example of how to live life and make sensible decisions, even in the most uncertain circumstances. She has my utmost regard.
The significance of a mother in a person's life and underscores the sacrifices and love that mothers offer to their children. Here are some key points highlighted in the text:
The Sacrifices of a Mother: The text mentions the physical and emotional sacrifices that mothers make during pregnancy. It points out that a mother endures physical pain and discomfort to protect and nurture her unborn child.
Importance of a Mother's Diet: The text highlights the importance of a healthy diet for expectant mothers, emphasizing the need for nutritious foods during pregnancy to ensure the well-being of the child.
Protection and Care: The text suggests that a mother goes to great lengths to protect her child, even before they are born. She takes precautions to ensure the safety and well-being of the child.
Unconditional Love: It emphasizes the unconditional love and care that a mother provides to her child. A mother's love is considered unparalleled, and she is always willing to make sacrifices for her child's benefit.
Role in Teaching and Nurturing: A mother plays a crucial role in teaching and nurturing her child. She imparts knowledge and life skills, as well as instills values and discipline.
Sincerity and Support: The text suggests that a mother's love and support are unparalleled. She loves her child even before seeing their face and is always there to offer support and care.
Role in Family Harmony: A mother is often depicted as a peacemaker in the family, making excuses and sacrifices to maintain harmony and support her child's well-being.
Importance in Religion: The text also alludes to the importance of a mother in various religious contexts, suggesting that she holds a special place in many faiths.
In summary, the text emphasizes the unique and vital role that mothers play in the lives of their children, from pregnancy to parenting and beyond. It underscores the love, sacrifices, and nurturing that mothers provide, making them an essential presence in a person's life.
The word "mother" does not typically stand for individual letters or words. It is a basic term used to refer to a female parent or caregiver. However, in some contexts or for mnemonic purposes, people might create acronyms or phrases where each letter in "mother" represents something. These are not standard or universally accepted meanings, but here's an example of a possible acronym for "mother":
M – Maternal O – Outstanding T – Tender H – Heartwarming E – Endearing R – Reliable
Again, it's important to note that this is just one example, and "mother" itself is not an acronym with specific words assigned to each letter in the way that some abbreviations or acronyms are constructed.
What is the full meaning of mother?
The word "mother" is a noun that refers to a female parent. It can also be used as a verb, meaning to give birth to or to nurture and care for someone in a motherly way. There is no specific acronym or abbreviation associated with the word "mother." The concept of a mother is universal and represents the female caregiver and parent in a family.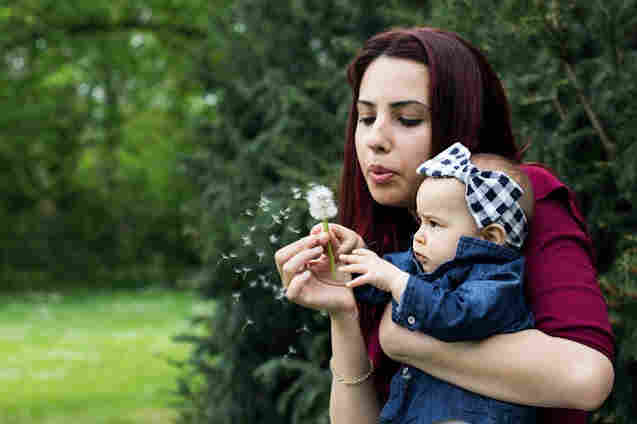 Hazrat Abbas bin Abdul Muttalib and Hazrat Umar =>
5 Qualities to become a good teacher =>
National Museum of Mathematics Interview =>