Welcome to (International Stories). In this story, we will discuss 8 types of daughters l The full meaning of daughter. I hope you will like this and understand its.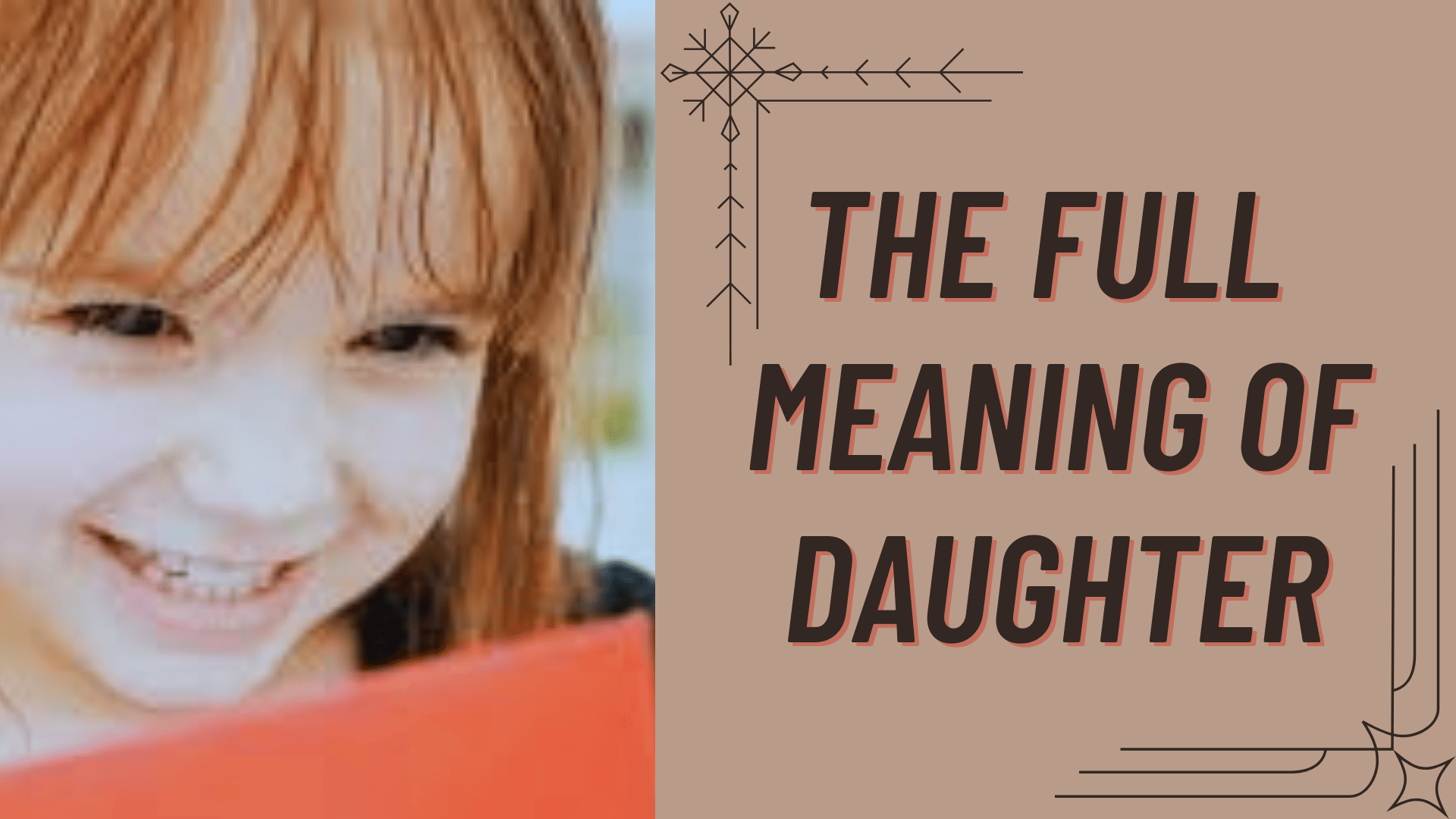 8 types of daughters l The full meaning of daughter
The full meaning of daughter that a female offspring; a girl or woman in relation to her parents. a female descendant. a female offspring, particularly one with human parents. B.: an adoptive female kid. c.: a female human ancestor.
A daughter begins caring for her parents, enriching their life with love and joy. She turns into more of a buddy and the emotional support that parents frequently require as they become older. She makes sure kids have all they need to have a better, happier life.
Good daughter
You must demonstrate your love and respect for your parents in order to be a good daughter. While every family is unique, there is no one way to achieve this, but generally speaking, this implies that you should pay attention to your parents, be responsible and assist with household chores, as well as be forthright, honest, and kind.
Maryam was a resident of Rawalpindi, beautiful and well-mannered, educated and sensible, that's why the boy's mother said yes as soon as she saw her. Maryam got married eight nine years ago.
In the first six months of marriage, his feet became heavy, mother-in-law, father-in-law and brother-in-law all congratulated him and started saying it will be a boy, will be a boy.
When the time of delivery approached, almost all the people of the in-laws along with the husband took Maryam to the hospital, the delivery became normal and the doctors gave the good news of the birth of the daughter. Hearing this, Maryam's mother-in-law became angry while others managed to hide their emotions.
When Mary came home two days later, it was known that the situation at home was not the same. The mother-in-law who used to call is now speaking indifferently.
Well, the very next year Maryam got pregnant again, this time also all the in-laws kept serving Maryam with the hope of a boy, it was God's that this time also a girl born. This time the mother-in-law also disappointed of expressed.
Maryam helplessness was created, she kept watching by her crying, Maryam thanked that the delivery was normal, otherwise my her in-parents would have also given of the expenses incurred on the operation.
Two more years passed, Maryam was going to become a mother for the third time, but she was surprised when Maryam's in-laws sent Maryam to her mother saying that if you have to give birth to daughters, then the delivery costs will also be paid by your parents.
Maryam had a daughter for the third time also.
On the birth of the daughter, no one from Maryam's in-laws came to see her. When Mary came back home carrying the one and a half month old baby, the ground was too hot for her. The mother-in-law used to bring out old things and taunt her, sometimes the food of Maryam's marriage procession was called bad, sometimes Maryam's dowry was criticized, every household work was used to take out insects. The food she cooked also began to look bad now.
Maryam Sabir Shakir was a women, listened to everything silently, wanted to win the hearts of her mother-in-law by doing more hard work and service, cooking all the house, serving food, lifting utensils, washing dishes, washing clothes, cleaning.
The purpose is that the housework was for Maryam alone, Eid When she came, Maryam took out all the household goods and painted the whole house herself, climbed the stairs and cleaned the fans.
Her house will be clean and the family members will be happy too. Thinking of this, Maryam stayed at work day and night. Everyday of her mother-in-law It was Maryam's responsibility to massage the head with oil and press the feet of her father-in-law, despite all this, the demand for "children of Narina" and "heirs of the family" continued.
Maryam's eldest daughter was five years old, second three years old and third and half years old. Maryam's daughters were also beautiful and innocent like Maryam, but they had no value in this house.
Maryam became pregnant for the fourth time, this time every prescription every wazifa was tested, all kinds of amulets were brought and tied, Maryam herself was very scared, someone said if you recite that Surah after Fajr in the morning, you will be a descendant, someone said write that and that verses.
Every Islamic and non-Islamic magic trick was used to tie the navel.
As the day of delivery neared fear sat in Maryam's heart, she always prayed that she should have a boy, she always wondered what would happen if it was a girl. Maryam was sent to her parents' house for delivery, her mother took her to a private hospital, Maryam was very scared even on her way to the labour room.
After delivery, the lady doctor placed a tiny body on Mary's chest and said "Congratulations, it's a baby girl". Mary couldn't bear these words, her heart stopped, the heart attack was so severe that she died in forty seconds.
Those forty seconds passed on Mary as if she was forty years old. In these forty seconds Mary kept thinking what is the sin in giving birth to a daughter, what is the sin of having a daughter, what sin did my three daughters commit, and forty seconds ago, I had a daughter.
What is the sin of this being kept on the breasts.
In these forty seconds, Maryam thought about the coming forty years. Who will take care of four daughters without a mother? And this girl whose age is forty seconds, will also grind in the same cruelty for the next forty years.
Doctors handed over Maryam's dead body and daughter Maryam's old mother.
Everyone used to say that Maryam had a heart attack but I say that it was murder not a heart attack. A cold blooded murder.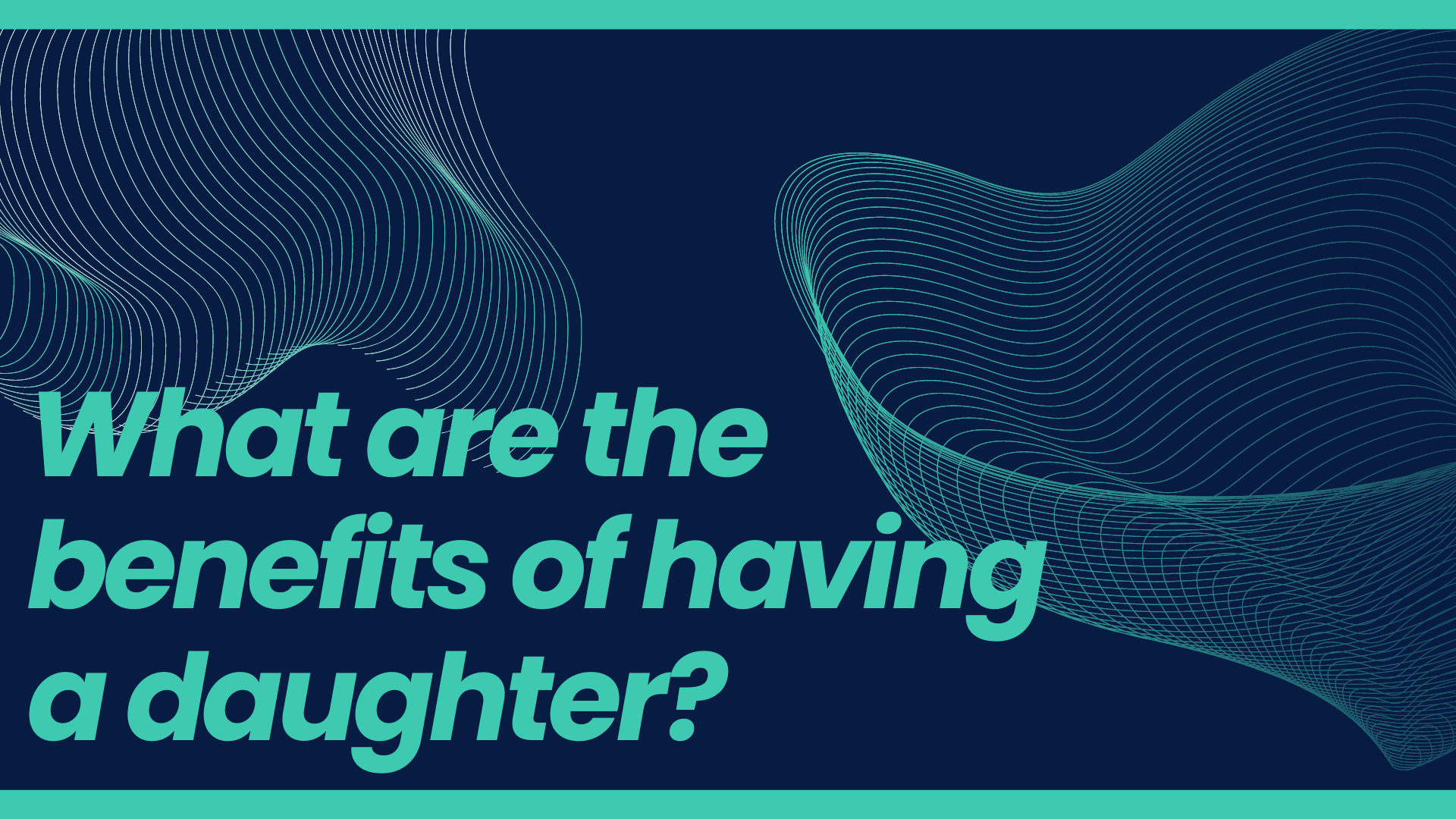 Imaam Al-Hasan said: "Girls are a source of reward and sons are a blessing; rewards are in one's favour (on the Day of Judgment) whereas one will be held accountable for blessings." A daughter is a tremendous boon and an honour bestowed by Allah.
"When a boy is born, he brings one light, and when a girl is born, she brings two lights," the Prophet has declared. For parents, having children is a beautiful blessing from the Almighty Allah. All wealth and money are meaningless in comparison to one's children.
CONCLUSION:
A female baby or somebody who is close to her parents. any female ancestor.
Raising a daughter teaches you patience because, when she starts to feel bad about herself, whether it's because of her appearance, her friendships, or her academic difficulties, you just want to take it all away. When you are so familiar with what she is going through, it is agonising to see.
The fourth Sunday in September is observed as the day in India. It falls on September 27 this year. The main focus of Daughters Day is showing gratitude for the tiny angels in one's life. On this day, it is customary to buy presents and messages for loved ones to honour them and let them know how much they mean to you.
Muslim daughters are viewed as advocates for sacrifice, reform, and obligations from the time they marry. This is one of the main causes of the strain and worry that Muslim brides-to-be experience before to their Nikah.
Islam is first and foremost a monotheistic system of thought and conduct, which implies embracing God's supremacy. So, a Muslim is just someone who submits to Allah.
A woman is an entirely separate personality in Islam. Any transaction or bequest can be made in her own name. Being a mother, a wife, a sister, and a daughter, she is qualified to inherit. She is completely free to pick her husband.
Sweet quotes for mothers and daughters
A daughter is someone you share dreams with, laugh with, and love unconditionally. – "A daughter is merely a tiny girl who becomes your closest friend as she gets older." Mother and daughter never fully split, maybe by distance but never by heart. There were moments when…

FAQ:
What is the short meaning of daughter?
A female offspring, particularly one with human parents. B.: an adoptive female kid. c.: a female human ancestor.
American Dictionary | Daughter
We have two kids, a son and a daughter, in connection to our parents.
What is the best meaning of daughter?
A daughter is a female child; a woman or girl in the eyes of her parents. Being someone's daughter is the state of being a daughter. Son is the male counterpart.
daughter synonyms
daughter,
girl,
offspring,
woman,
and female offspring
Be joyful for mom: To avoid overwhelming mom, the "good daughter" puts on a happy face and displays enthusiasm. Negative moods, failures, and challenges need to be minimised, if not concealed.
The busy daughter,
The crazy daughter,
The narcotic daughter,
The daughter who is becoming my mother, etc.
The reluctant daughter ,
The dependent daughter,
The dedicated daughter,
And the  angry-as-she-lives daughter.
A daughter begins caring for her parents, enriching their life with love and joy. She turns into more of a buddy and the emotional support that parents frequently require as they become older. She makes sure kids have all they need to have a better, happier life.
Daughters are more responsible than sons as parents age. This is due to the fact that they looked after their own parents before marriage and their own families thereafter. As a result, in daughters, the core of duty never dies. When compared to sons, daughters are more tolerant and understanding.
What are the benefits of having a daughter?
A daughter is a benefit that fills a person's life with joy and enthusiasm. Girls bring joy and beauty into the home with their devotion, love, and curiosities. Also, they are devoted and constantly willing to assist and participate in new activities.
A daughter is like a best friend to a parent. While you speak or are lost in contemplation, she is always there to listen to you and watch you. Even now and again, out of the blue, she offers you advice on other topics. The young girl keeps you in touch with the modern world.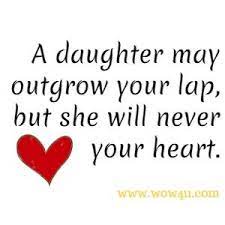 Good Relationship Between Husband and Wife =>
Ways Look Beautiful of Teeth l For Teeth Whitening